… from individual contributor to CEO
Welcome
First, thank you for reading my blog. I'm committed to making it worth your time. Since this is my initial blog entry, I think it's only right that I set the stage for future entries. So let me provide some context and try to set expectations.
Why
What's driving this blog is my deeply held belief that all workers, at all organizational levels, have the right to a better workplace, where they go to work, put in a reasonable day's effort, and most importantly leave at the end of the day feeling that they've accomplished something that's both meaningful to themselves and valuable to their employer. Too often, though, we don't leave work with that feeling of fulfillment. The reasons are varied, but they are usually related to obstacles in the work environment that are beyond the ability of most workers to fix.
Background
I've spent my career focused on organizational quality, team effectiveness, and individual productivity. I've had the opportunities to remove barriers to individual and team productivity, and I've been amazed at what people can do if we enable them to perform at their best. I've also worked in organizations where performance inhibitors caused people to leave work without a sense of fulfillment and satisfaction.
A Better Workplace
To address this desire for fulfillment and overcome the obstacles to it, I founded Quality Enablement LLC, and created a framework and implementation life cycle that allow someone to assess an organization's current "quality enablement" status, identify the root causes of the inhibiting obstacles, and deliver the solution. (I will provide details in the following blog entries.) My initial plan was to use the Quality Enablement website and blog to establish credibility so I could sell consulting services.
Revelation
Then I had a revelation … I realized that my true #1 goal is to maximize the number of organizations that provide their workers with a better workplace, and that making money was a somewhat distant second goal. So I decided to give away the once-proprietary framework through this blog, so that I could meet that goal. Here's a link to part of an interview that may help provide more context: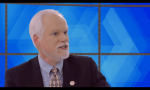 Commitments
I'm committed to provide as much support as I can through email response to questions, phone support as needed, and webinars if I see a recurring theme. So please feel free to post any comments or questions in the Comment form at the bottom of each post. For implementations within reasonable driving distance from Wilmington, Delaware, I'll come on-site, at no cost, for a few hours to help get a project kicked-off. Everything I'm doing for the "business" is driven by goal #1 – maximize the number of organizations that provide a better workplace for their workers. To that end, I have four goals for each blog entry: motivate, inform, guide, and enable:
Motivate
I want to let you, the reader, know why it's worth your time to continue reading the rest of the blog entry.
Inform
Each entry will have some new information that I feel is important for those implementing the framework in their organization. Initially, I'll focus on the framework and components, and the implementation lifecycle. After that, you can expect answers to common questions or themes requiring clarification.
Guide
Information without some "how to" guidance doesn't really help, so you'll see some steps to follow to use the information for your team(s).
Enable
You will find additional enabling advice, such as other references and support you can expect of me.
My Vision
My goal is to help organizations across the country and beyond provide better workplaces for their staff.
I see significantly more employees excited about their jobs, performing great things for their employers, leaving work with a true sense of accomplishment, and achieving real work-life balance.
I see an on-line community of teams improving their own workplaces, so that they look forward to the workday knowing that they'll be able to accomplish meaningful work and have what W. Edwards Deming called "pride of workmanship."
I see practitioners sharing their ideas with the community, and the community supporting each other with suggestions from their experiences.
I see the framework evolving as we all learn more and share our learnings.
I see an evolving set of tools based on actual experience of practitioners across many organizations that I keep updated and make available to all in the community.
What's Next
I plan to publish a blog entry every week. The next entry will start to explore the Quality Enablement Framework.
Until then …
"The first step towards getting somewhere is to decide that you are not going to stay where you are."
John Pierpont Morgan