"If we always do what we've always done, we will get what we've always got."
               Adam Urbanski
Last week, we completed the discussion of the People Dimension assessment; this week we'll move on to the Process Dimension. If you'd like to review the Process Dimension, here's a link to that discussion.
As I did previously, I'll list each Subject Area and the corresponding Discussion Points.   For each Discussion Point, I'll include the guidelines for scores of 1, 4, and 7, along with the importance rating (e.g. "[3]") for each Discussion Point. For the Process Dimension Discussion Points, all are variable, so all the scores can range from 1 to 7.
QE Score Assessment – Process Dimension
Process flexibility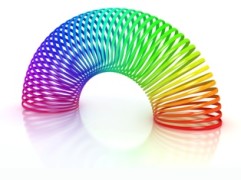 What flexibility do teams have to deviate from standard processes? [4]
1 – None
4 – Limited, within defined constraints
7 – Whatever is needed to truly deliver customer value
Are there any limits to the deviations from the standard process a team can make? [3]
1 – No deviations allowed
4 – Yes … only limited, previously defined, changes can be made
7 – Any changes needed to maximize delivery of customer value
Process metrics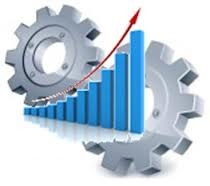 How are process metrics collected? [3]
1 – There are no process metrics collected
4 – They're mostly collected manually
7 – They're all collected automatically
What's done with the collected process metrics? [4]
1 – Nothing / Identify poor individual performance
4 – Identify individual problems and process problems
7 – Exclusively used for process improvement ideas
Continuous improvement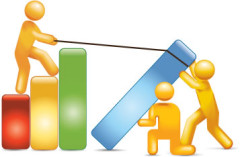 Tell me about the process improvement process [4]
1 – All changes made by central group without our input
4 – We can provide ideas, but the new processes are designed by the central group
7 – All stakeholders can suggest changes, and all groups are represented in the change process
Process documentation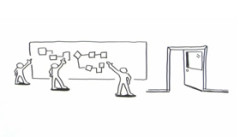 How are processes documented? [3]
1 – They're not documented
4 – The process were documented when they were first introduced, but no updates have been made since then
7 – Documented and up to date, available on-line, and easy to find
How are process changes communicated? [3]
1 – We are not informed when the processes are changed
4 – We know the processes have been changed, but often with little warning
7 – We are aware of all changes, and can delay implementation if needed to help deliver good customer value
Process training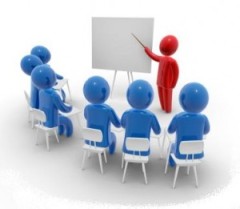 How are new team members trained in the applicable processes? [4]
1 – There's no training provided – they learn on the job
4 – Information is provided on the intranet; new employees are given the list and learn on their own
7 – There are established courses and trained instructors; all new team members are trained
How are users trained when processes are updated? [3]
1 – No formal training provided; we learn by using the new features
4 – Training materials are updated on-line; employees can read the materials at a convenient time for them
7 – Part of the process improvement process is to update / add formal training, train the teachers, and deliver the courses
New process implementation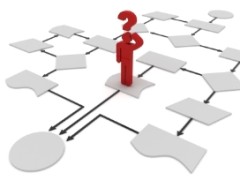 How are new processes selected? [3]
1 – I have no idea how new processes are selected; I'm not involved for those processes that I use
4 – We have a central process governance body that identifies all process changes and prioritizes them
7 – There is a defined process that gathers ideas from stakeholders and ranks them based on all stakeholder inputs
Who are involved in the definition of new processes? [3]
1 – I don't know; not me
4 – Only the central process governance body
7 – All stakeholders
Shared processes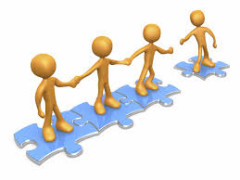 What process do teams follow to adopt a shared process? [2]
1 – We don't share processes across teams
4 – The process governance group pushes shared processes to each team as needed
7 – Robust process, that allows teams to adopt what makes the most sense for them, and share with others their reasons
How are team best practices shared? [2]
1 – We don't share processes across teams
4 – There is a central group that reviews team processes and passes along the best
7 – We have an active forum / discussion / etc. that allows teams to share their best processes with other teams
Process enforcement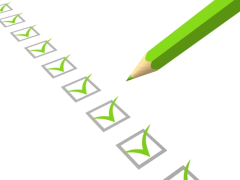 Who is responsible for process compliance? [3]
1 – No one; each team can do whatever they want
4 – The central process oversight group
7 – Each team had defined boundaries that provide a lot a project-specific flexibility, and the teams are responsible for compliance
How is process compliance enforced? [3]
1 – It isn't enforced
4 – There's a central group that enforces compliance across all project teams
7 – It's up to each team
What's Next
Nest week, we'll continue our QE Score assessment discussion with the Tools Dimension.
Until Then …
"If the only tool you have is a hammer, you tend to see every problem as a nail."
               Abraham H. Maslow